Very busy weekend. My son came home Friday night to go to a family reunion. From there, we were on a non-stop whirl. Saturday morning we went to WWKIP day at my local yarn store. That is my son in the baseball hat knitting!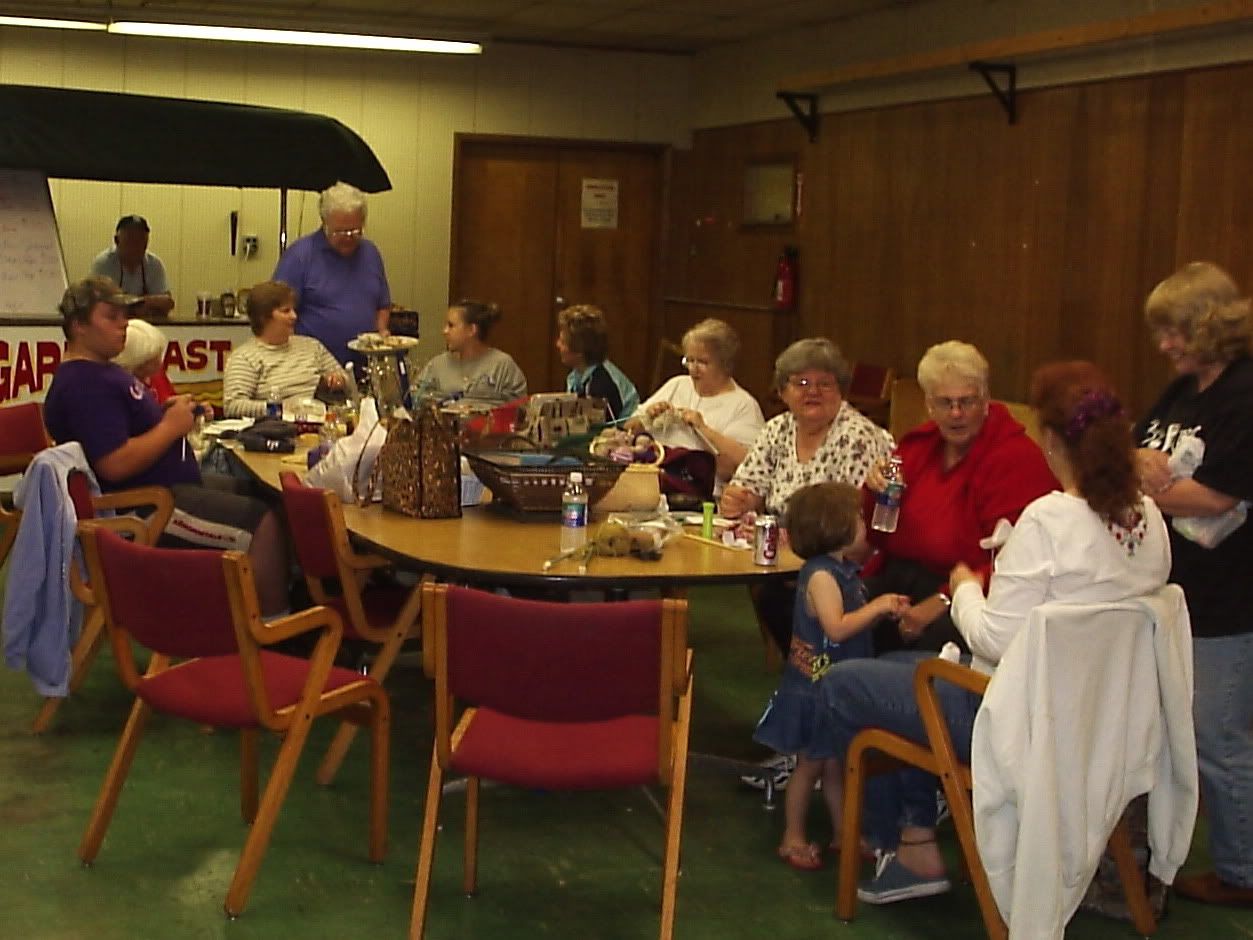 We were going to knit in the parking lot, but it was pouring rain so we knitted inside. Check out these cool bears knitted by one of the ladies in my group.
The shop had some great sales going on but I resisted due to my Summer of Stash diet, but I did buy an Inox needle for Flirty and a buckle to make
Tempting II
for the Sexy Knitters Club knitalong starting July 1 - now to find some stash yarn to make it.
However my son did buy me some furry yarn to make his half-brother the bear out of the Knitters' Stash book and 1 lonely skein of baby yarn at our local Meijer's that was have 1/2 off all clearance yarn. I am not going to count this as stash enhancement due to the fact the yarn is for a gift and I will be gifting my son with some of my stash soon to make up for the baby yarn.
We then went to my family reunion, where we visited and I knitted. I was able to offer some advice to my aunt who is planning on knitting socks about knitting the first couple of rounds on dpns on a table or pillow. I hope she tries real soon!
That night I took my son to see the movie "Cars." It was a great movie for the whole family and we both enjoyed it.
On Sunday, we surprised my son with tickets to the Reds game. He had no clue until we pulled into the parking garage and I handed him the tickets (actually, he was busy knitting in the back seat at the time.) The baseball shirt was actually in his bag in the trunk until we got parked.
Here are the pictures from the ball park.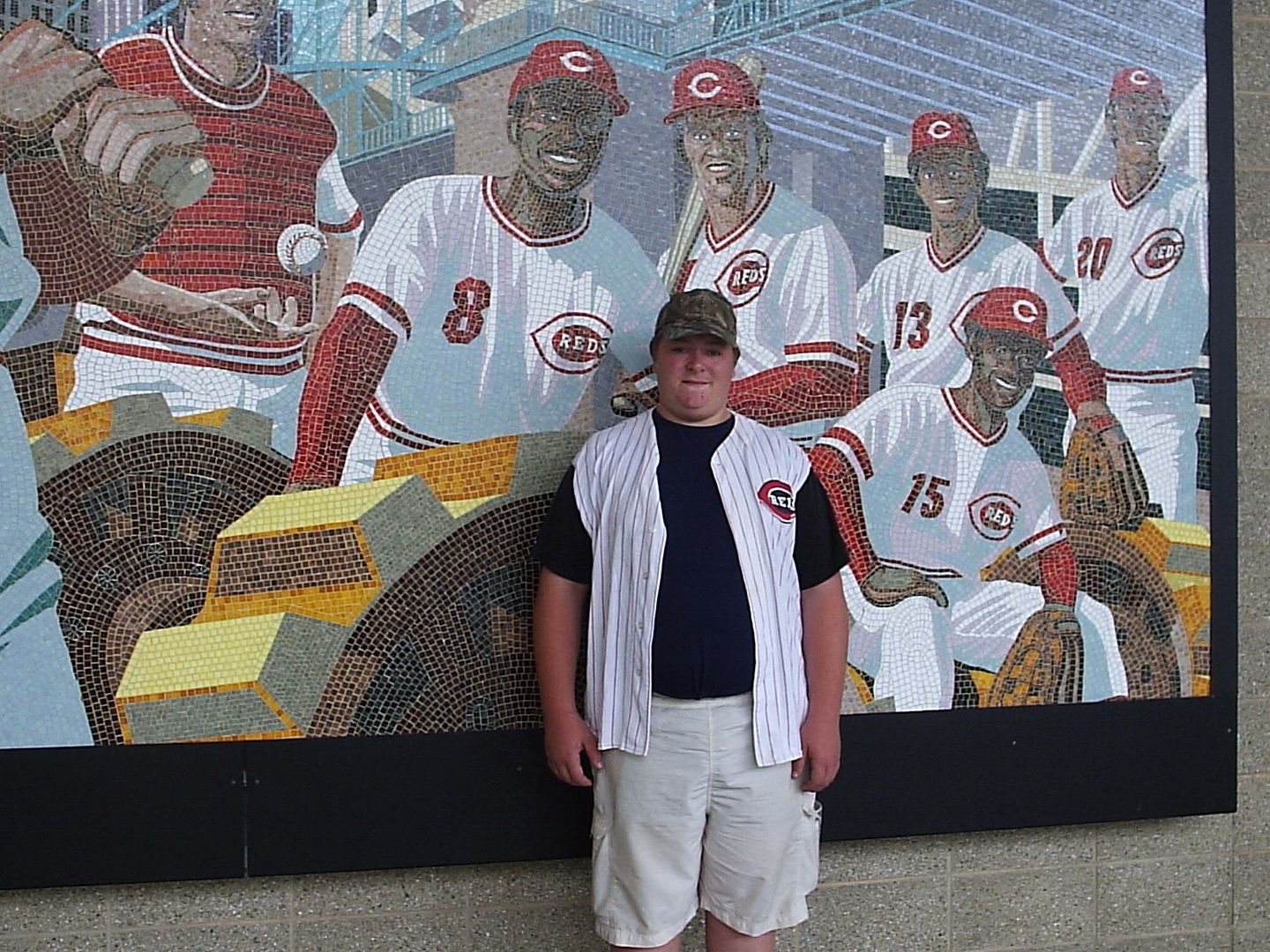 And I did knit at the game.
Knit On!