Another busy day - Don't you love not having to go to work?
Today is post my UFO's day
1.
Wrap
- This hank of loopy mohair was purchased from The Wool Gathering last September. I am using the pattern from Yarnmarket.com for the Baby Loop Reversible Wrap in a Rice Stitch pattern. Currently this is my no-brainer knitting for baseball games and concerts. I bought it to go with a black velvet coat I have, but it didn't dawn on me until I started knitting it that this is the perfect OSU (Go Buckeyes!) coverup.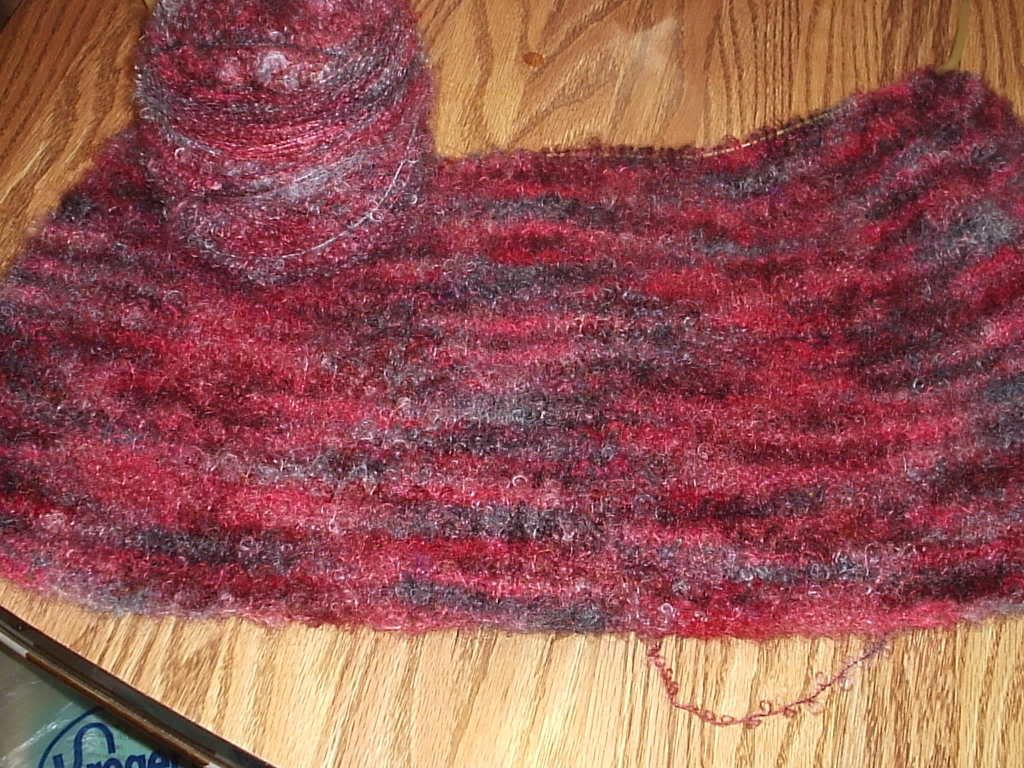 2.
Baby Dress
- isn't this the cutest dress? I am using size 2 needles and some old lilac Brunswick Delf Baby.
3.
Clogs
- This is my Wednesday night knitting group project. Fiber Trends pattern AC-33x using Kraemer Yarns Mauch Chunky. I figure with this bright of colors I won't lose my slippers!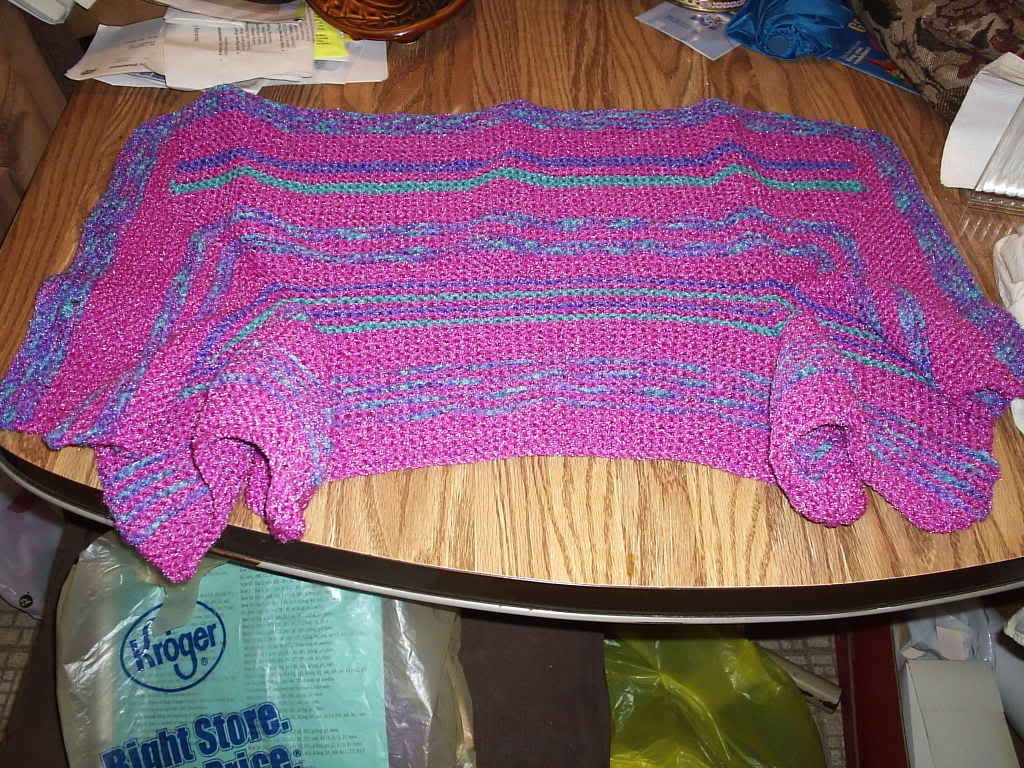 4.
EZ Baby Surprise Sweater
- All I have to do is sew up the shoulder seams and find some great buttons. This used some old Red Heart Jeweltones. I think it is so Girly-Girl!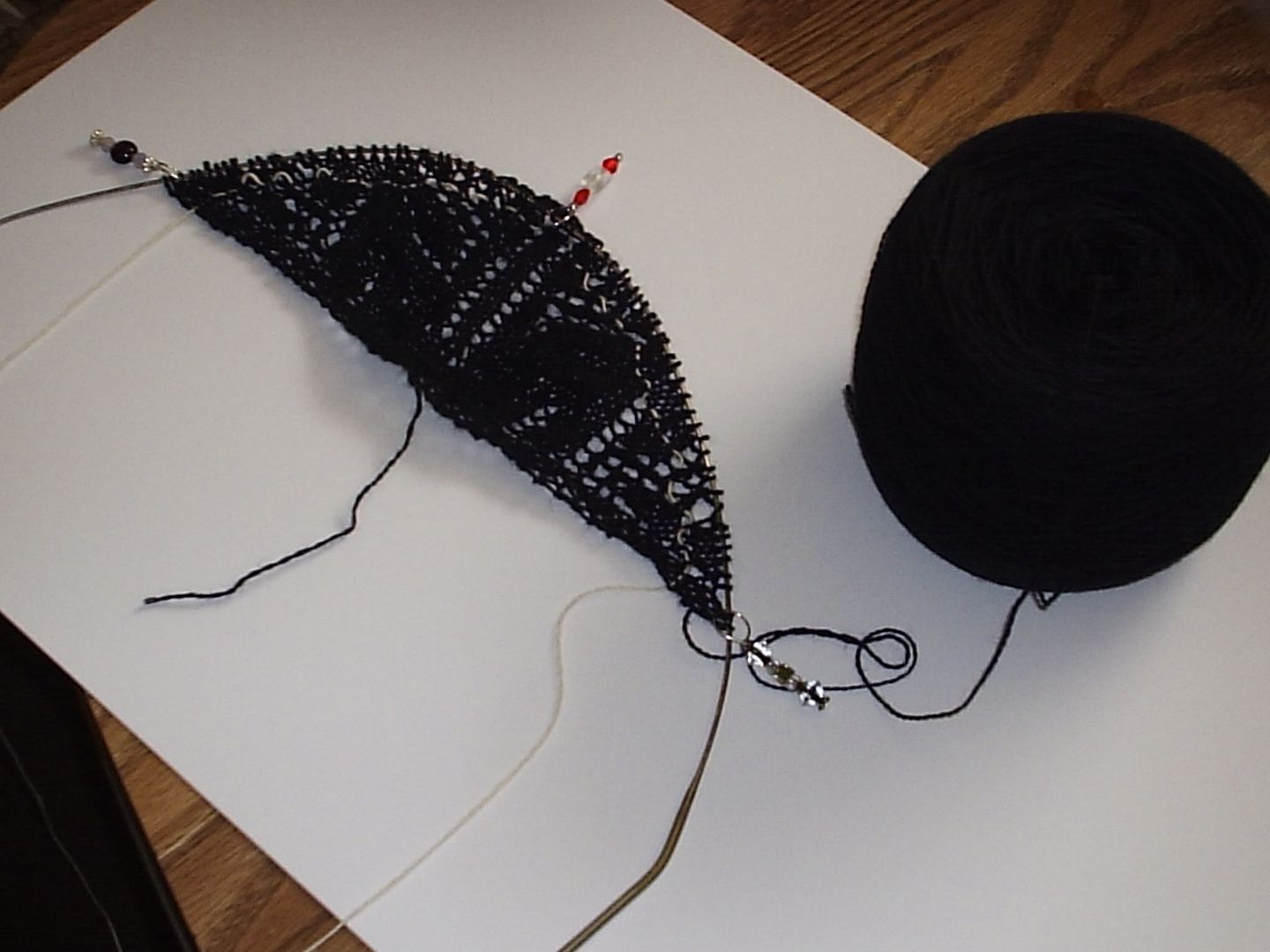 5.
Flirty Ruffles
- up to row 39. This is my first time following a chart and it is going well. I am using Post It index tabs to keep track of my place. They are see thru so I can see my previous rows.
In honor of it being Memorial Day I will leave you with this picture of the Hanoi Taxi making its final flight to the field at the National Museum of the United States Air Force at Wright-Patterson Air Force Base. Please take a few moments today to remember all of those who have fought and fallen for our freedoms that we all take for granted.